Junyi School of Innovation presents
the Little Shop of Horrors
Junyi School of Innovation's production of the beloved musical, Little Shop of Horrors, took place in July 2020. Over a short span of ten weeks, Junyi's 11th graders put together an impressive show. The production was a collaboration involving each of the senior high school's three innovative studies programs, Modern Arts, Green & Sustainable Architecture, and Hospitality, which aim to offer the opportunity for self-exploration, the opportunity to inspire talents as well as to foster good character, life competencies, and work ethic and skills. With the stage designed and constructed by students of the Green & Sustainable Architecture program, and refreshments prepared by students of the Hospitality program, the collaboration furthered the experience and success of the musical. Read more.
Junyi School of Innovation:
Nurturing Verbal Communication

Verbal communication is the most common form of communication; a shift in tonality can easily change the entire meaning of a sentence. Junyi School of Innovation's 12th grade Modern Arts program invited Co-founder of Comedians Workshop, Sung Shao-ching, as guest lecturer for its verbal communication lesson. Through a self-introduction exercise, students learned the means to keep the audience engaged, they learned the importance of self-expression through words, and how even a small movement can shift focuses. Students were also guided through an exercise where they learned to express emotions without speaking. Sung emphasized that a performance is not only about the output, but that the input of self-reflection and practice is equally valued.
Junyi School of Innovation:
Rhythm & Movement Lesson

Oftentimes we take notice of how we communicate verbally, yet are unaware of our participation in non-verbal communication. This year, Junyi School of Innovation's 11th grade Modern Arts program introduced the Rhythm & Movement lesson. Students were led to experience and move freely with rhythms allowing the body to express itself fully. From standing still to walking, students learned how even the most fundamental positions and movements can express different things, and how having the awareness of movement and understanding how to express themselves with their bodies make them true owners of self-expression.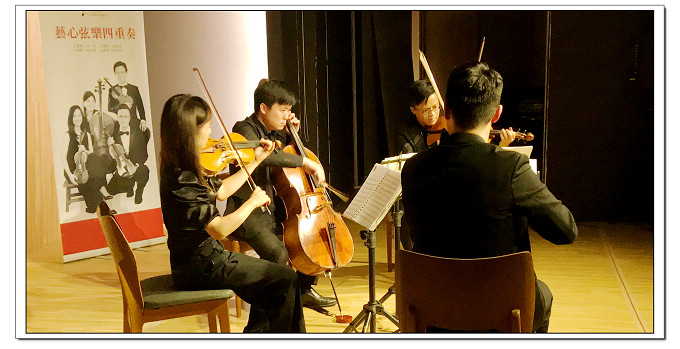 Taiwan Connection:
Music Salon at the Hong-Gah Museum

9th September, Taiwan Connection's (TC) Artrich String Quartet conducted a music salon at the Hong-Gah Museum. During the first half of the performance, Artrich String Quartet performed Ludwig van Beethoven's String Quartet No. 4 in C minor, Op. 18, No. 4; in the second half, they performed three tango songs followed by three Taiwanese folk songs, closing the event with an encore, Georges Bizet's Carmen (Overture).
Hong-Gah Museum, located in Taipei's Beitou District, is a museum that primarily hosts art exhibitions and performances. Founded 20-years ago by Andrew Chew, Vice-Chair of Patrons of TC and Founder of Chew's Culture Foundation, the museum is known for bringing arts into its local community.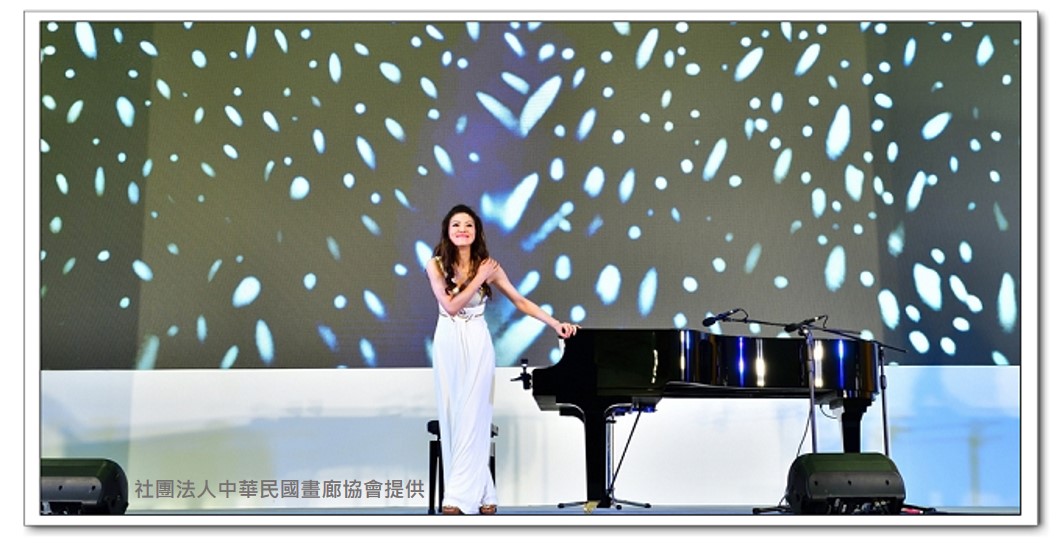 Paul Chiang Arts & Cultural Foundation:
Mixed Media Collaboration at the Art Taipei 2020

22nd October at the opening ceremony of Art Taipei 2020, pianist Lu Chia-hui performed Butterfly Orchid, a piece she personally composed, paired with paintings selected from artist Paul Chiang's Debussy, Pisilian, and On Wings of Song series. The unique mixed media performance not only expressed art's diversity but gave audience both a visual and auditory fulfilment. In an interview, Lu expressed her appreciation for the range in Chiang's works shifting from black, white and grey hues to vibrant colours as well as incorporating both east and west elements to his works. The two artists share a love for classical music with many of Chiang's works inspired by some of his favourite classical pieces.
2020 Art Taipei took place between 23rd to 26th October at the Taipei World Trade Center.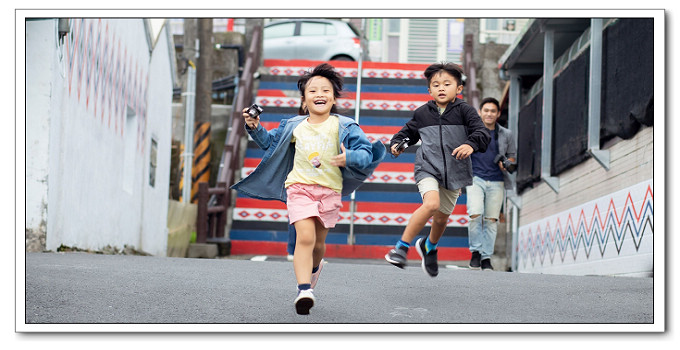 The Alliance Cultural Foundation:
Continuing to open A New Vista for Children
An initiative founded by The Alliance Cultural Foundation and passed on to WT Education Foundation, A New Vista for Children at the Datong Elementary School (Le-shui branch) flourished from an extracurricular photography class which focused on fostering the ability to photo-take to nurturing the ability to story-tell; this semester, the initiative deepened its teaching focusing on creativity and self-expression. The project for the semester aims for students to explore and express themselves through photos, asking questions from "What colour do I like?" to "How do I like to be treated?". By the end of the semester, each student will have completed a 16-page photo collection. The school anticipates that through the project, students will earn further self-understanding.