International Hospitality and Tourism at Junyi School of Innovation
The course of International Hospitality and Tourism at Junyi School of Innovation plays an important role in cultivating living and social skills. It includes Food & Beverage Operations, Restaurant Services, Healthy Diets, and B&B Management. To Mr. Yen, hospitality is not only a course, but it also allows people to understand one another, and it is a good way to interact with others. Read more.
2020 ACF Annual Report
ACF has been founded for 11 years! Throughout the years, our goal has always been to find ways to achieve sustainability in Hualien and Taitung. We really appreciate your support and company and would like to share this annual report with you. The cover of this report is a new artwork created by the artist Paul Chiang. It embodies his concerns about the pandemic and his prayers. Online Annual Report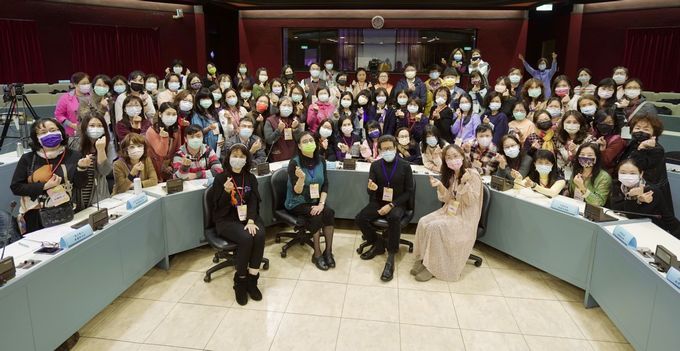 The Training for Moderators of New Teachers
(ACF) On the 26th of January, a training for moderators of new teachers was held; it aimed to have moderators share experiences of companying new teachers with one another and cultivate their deep listening and self-awareness skills. ACF chair, Stanley, Yen also delivered a short talk and shared that during this pandemic, we should focus more on both online and face-to-face learning and encourage children to discover their talents and values. In addition, teacher Lin, Yin-Qun and her team were invited to teach one of the workshops. During the workshop, participants were able to develop self-awareness and self-care through practicing listening skills and implementing the Satir Model.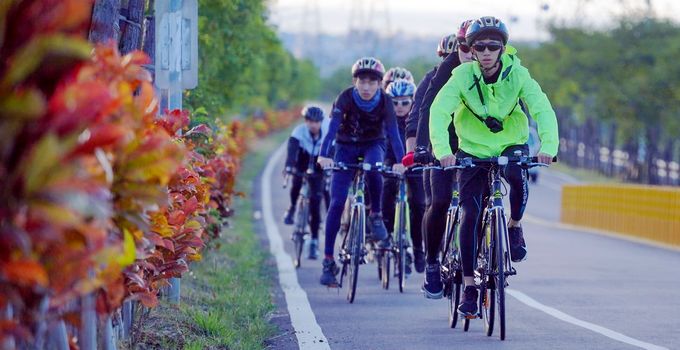 Outdoor Education Program
(Junyi School) In the outdoor education program at Junyi, there are three different topics: biking, mountain, and ocean. Last semester, 11th-grade students experienced 2 memorable trips, one is mountain climbing, and the other is road cycling. On the way to Lulu Hot Spring, a jungle in Taitung, students learned how to appreciate the breathtaking scenery, apply the knowledge they gained in class, and take the responsibility of taking care of one another. For the students who have completed the 2-day Southern Cross-Island Highway biking, they found their sense of accomplishment and the beautiful natural environment to be the most valuable things they gained from this experience.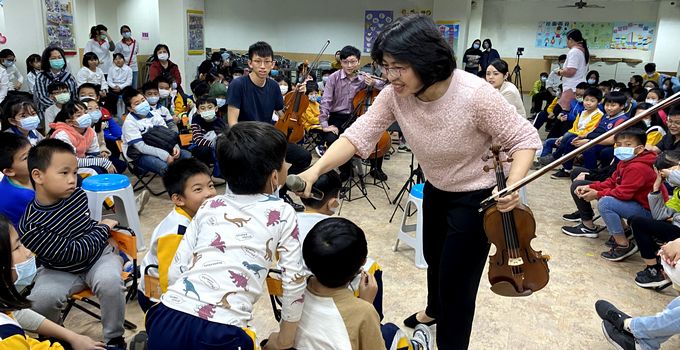 Covidless Quartet's Performances in Kaohsiung and Pingtung
(Taiwan Connection) Covidless Quartet was formed in 2020 by four musicians, and the goal is to connect with students studying in rural areas and introduce them to classical music. After forming, they went to four schools in Kaohsiung and Pingtung to perform and share music with the kids. Through their visits and performances, not only did the kids learn more about the classical musicians and their music, but the musicians also had wonderful and delightful experiences.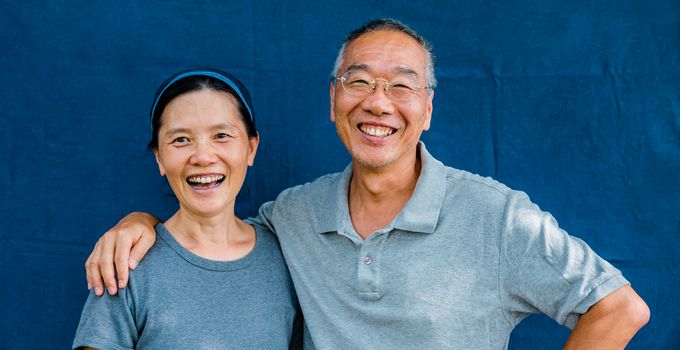 Life in Changbin-Fengbin Townships:
Sunny Buhouse
The hosts of Sunny Buhouse, which is a B&B in Changbin, Taitung, have been living there for over 10 years. They hope that their guests can experience the joy of a slower pace of life when traveling to Taitung. Furthermore, in order to bridge the gap between people from the city and country, the hosts have a project to encourage their guests to share their talents with Changbin locals, in exchange for the lodging expense. There are no limitations to this talent exchange, and everyone is welcomed to join them.